NEW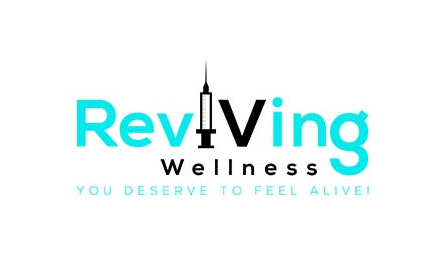 Vitamin Drip, or Hormone Lab Work, or Weight Loss Program
Reviving Wellness
1834 Broadway Street
Cape Girardeau, MO
Retail: $100.00
Our Price: $50.00
This $100.00 River Radio Deals certificate is good towards any one of the three following items from Reviving Wellness in Cape Girardeau...
1. Full set of lab work to check your hormones. This is a 14 panel set of labs. This panel test gives us insight to your health, your hormones, some vitamin levels, and also includes in depth thyroid testing for both men, and women. (regular price $150.00)
2. Use towards a weight loss program (may be additional charge based on program you choose.
3. Use towards an IV vitamin drip of your choice.
Can not be combined with any other offers.
Reviving Wellness
Cape Girardeau, MO
1834 Broadway Street Cape Girardeau, MO 63701 -
Show Map
Reviving Wellness is committed to providing preventative medicine with a focus on centering patient care and providing access to medical science and information that has not yet been fully incorporated into conventional medicine. We are passionate about empowering our patients to have more control over their health. We exist to provide residents of the Southeast Missouri access to highly beneficial medical hydration therapies as well as tailored treatment plans for lasting weight loss, and hormone replacement therapy. Hormone replacement is one of several approaches that can help people feel more energetic as hormone balance is reestablished in normally aging bodies. Our patients are our focus and are extremely important to us! We strive for convenience and a personalized provider-patient relationship in a no-rush and non-judgmental environment to ensure all questions and concerns are addressed.