Semo Aviation Services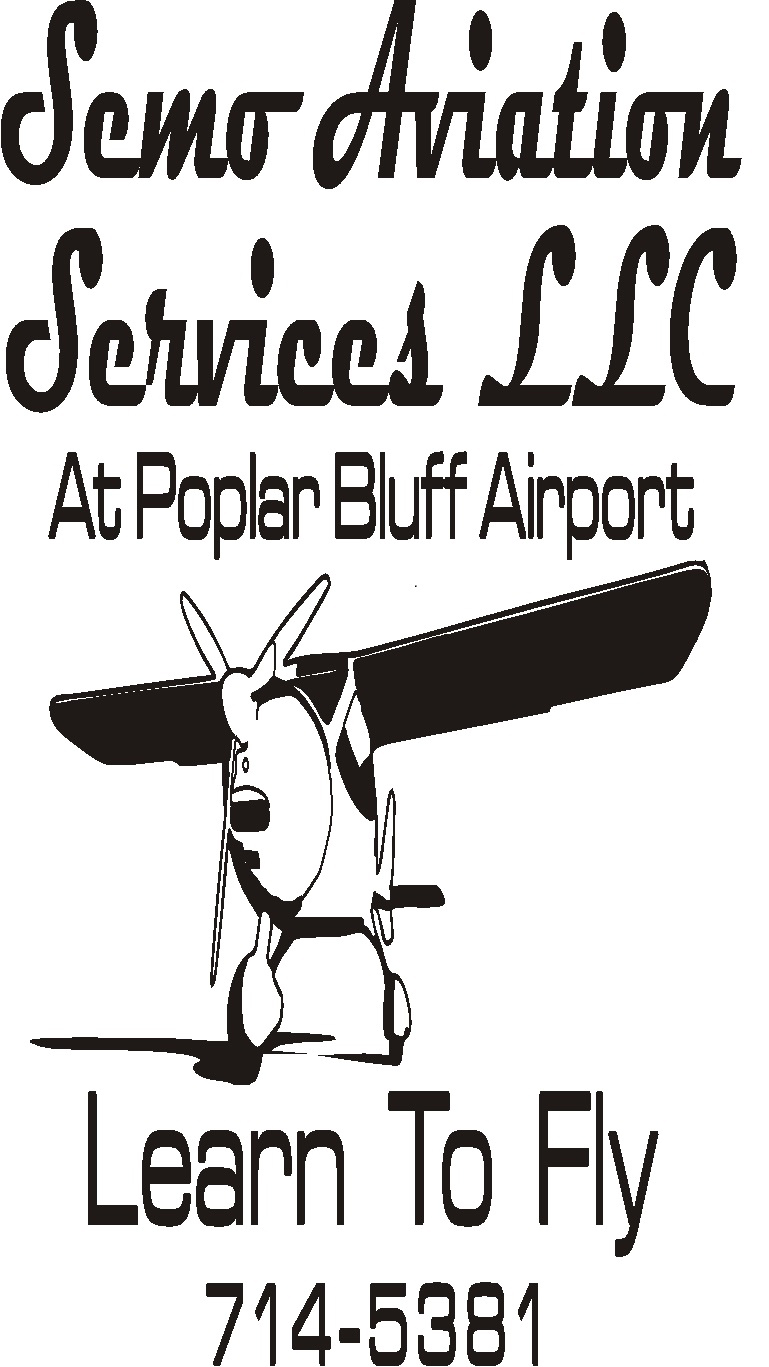 No products to show at this time.
Semo Aviation Services
Poplar Bluff, MO
2903 Highway B Poplar Bluff, MO 63901
SEMO Aviation Services at the Poplar Bluff Airport provides their students with a safe, productive and efficient learning experience. SEMO Aviation Services offers a private pilot's license course that includes 20 hours of flight instruction, 10 hours of ground instruction, 40 hours of rent in airplane, books for the course and a two day ground seminar. Height and weight limit applies along with passing FAA medical exam. When learning how to fly SEMO Aviation Services knows what it takes to fulfill your aviation dreams.
Semo Aviation Services
2903 Highway B, Poplar Bluff, MO, 63901